Cooking Barrier #1: Time + Energy
Solution: If cooking doesn't come second nature to you, it's unlikely that you're going to randomly feel inspired to whip up a meal. Think about how many times you didn't have the energy to do laundry, go to work or take the dog for a walk, but ya did it anyway, cause you gotta. Apply that same energy here. Think about your future self. Realistically schedule some time in your week to cook, and make that shit happen.
Cooking Barrier #2: Overwhelm
Solution: Many people find the process of cooking and meal planning overwhelming. First you gotta think about what to eat, then you must gather the ingredients, and after all that, who has the energy to finally cook? Baby steps, friends, baby steps.
If you feel overwhelmed by all of it, start by picking a day to put pen to paper and do some loose planning for your days ahead.
Maybe you wake up on Saturday morning, have yourself a slow cup of Joe and a brainstorming meals and ingredients to have for the week ahead. Perhaps the next day you throw those ingredients in your cart and bring em' home. Some will cook that same day, others might table it until tomorrow. The way you plan out the process will be independent to you, so play around until you find your flow.
Cooking Barrier #3: Deciding What To Make
Solution: Combat the overwhelm of planning and grocery shopping, by starting with what you have at home. Once you see the ingredients you're working with, it may be easier to see meals unfold. For example, can you make a stir fry with the leftover onions, broccoli and tofu you have?
If your brain doesn't quite work that way, I've got some resources for you. Epicurious has an awesome search function that allows you to include/exclude ingredients. Voila!
After you've done your part minimizing food waste (go on with ya' bad self), it's time to pick an ultra-satisfying meal. But how do? Start by considering some factors. Do you want something hot or cold? Sweet or savory? Soft, crunchy or chewy? What about your favorite restaurant/cuisine? If you could go out to eat anywhere this week – what stands out to you?
Use these cues as inspiration to pick 1-2 stellar sounding meals. As I build up my personal anti-diet recipe blog for you, I'll point you in the direction of Minimalist Baker, Food 52 and Half Baked Harvest for some well-developed recipes.
Do be forewarned that these blogs are likely to have diet culture and nutrition facts/labels on their sites.
Cooking Barrier #4: Perfectionism
Solution: If you've followed the steps above, by this point, you've got some fun and functional meals to make for your days ahead. Don't get scared now.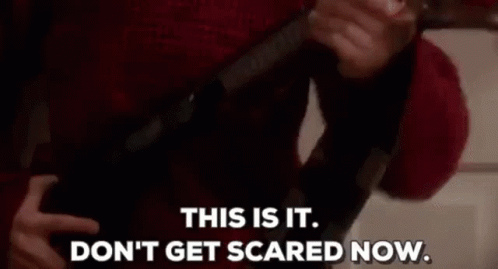 First, you must combat your perfectionism. I hate to break it to you, but home cooking is not about producing restaurant quality food. You wouldn't book a DJ gig after making a Spotify playlist, so are you really expecting a Michelin star after whipping up your first Béchamel sauce?
Here's my best cooking, and life, advice: Allow yourself to mess up, have a backup pizza in the freezer, exercise flexibility, and roll with the punches. IMHO – Whether in the kitchen, or living your happy life, there's no room for perfectionism or comparison.
Cooking Barrier #5: The Mess, The Prep, and The Time Suck.
Solution: One phrase:Mise En Place.
You may hear people in the culinary world use this term. The French phrase "mise en place" means, "everything in its place". It comes out of professional kitchens, where chefs cook a variety of meals for 8+ hours a day. For them, it's imperative to have everything at their stations: oils, chopped veggies, sauces/condiments, knives, gloves, you name it.
Remember, we're home cooks. For us, "mise en place" is about being efficient and saving time. Let's say you're planning to make chili on a Tuesday night. It calls for diced celery, carrots, onions and 8 different spices. With "mise en place" energy, you might consider prepping this ahead of time.
Setting up a fun ambiance and prepping your ingredients ahead of time is thinking about your future self (and I'm a big fan of thinking about future Natalie). It can save you time in the kitchen, make the clean up much easier, and allow you to enjoy your meal sooner, preventing extreme hunger.
*Bonus points* if you can utilize prep time to think about snacks: slice some cheese to eat with crackers, throw some baby carrots, sugar snap peas or bell pepper in a reusable bag to enjoy with your favorite dip in a day or two. Trail mix, cookies, dried fruit, nuts, bars, leftovers, sandwiches – snack options are limitless.
Last, but not least: "I just don't wanna"
Solution: If you find yourself reading this article, criticizing my suggestions or feeling uninspired, it's possible that I haven't done my job well. But what I'll tell myself, in combating my own perfectionism, is that maybe you just don't want/aren't ready for cooking/meal prepping. Which is fine.
Your cooking game does not make you morally better or worse than anyone else. If you don't want to cook, don't, but you must find a way to acquire food. Find a friend that loves to feed, support a local restaurant, utilize frozen meals, or roll on with that PB&J.
If you need more support in meal planning – take a look at my anti-diet meal planner to get you started.
You got this friends! I can't wait to see what you make 🙂